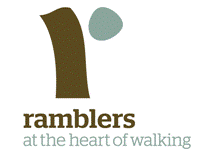 We're always on the lookout for more footpath secretaries to support the work that we do to protect the path network in Norfolk.
Ian Mitchell, our area footpaths officer and Vice-Chairman, has written the below short guide to the role. Anyone interested, please do contact Ian.
———–
This is an appeal for members to volunteer to become Footpath secretaries in the Norfolk Area. Many areas have a patch system so that a whole county is covered by footpath secretaries. The patches could vary in size from the few parishes that might be represented
by a County Councillor upto the area of a District Council.
The work is likely to vary in frequency:-
1. Getting to know most of the paths in the patch, with their various problems. Learning how to use the NCC reporting system. Knowing the Access Land could also be useful.
2. Checking and commenting on planning applications that might affect a path. Trying to see the implications of large schemes.
3. Checking rights of way orders, and consultations about them. Some of these will arise from the previous work.
The volunteer would be issued with a copy of the "Blue Book" on Rights of Way law and practice. We would hope to run a course either here in Norfolk or to fund travel to a course run by Central Office.
Although not absolutely necessary to be on the internet, electronic contact would be of great assistance. It is easier to receive and look up documents in that way. Your sources of information will be the Area Footpath Co-ordinator, Norfolk CC, the District Councils, Parish and Town Councils, Newspapers and their advertisements of official notices, some libraries.
Recent examples of the work:
1. Reporting to NCC a new fence and stile at Corpusty where both are unnecessary.
2. Notice in the EDP of planning application for expansion of Beeston Regis quarry, and submitting a representation about the effect on rights of way.
3. Checking a diversion order at Seething that arises because of an earlier planning application for houses.