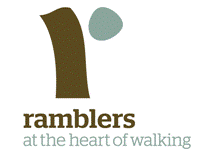 The national Ramblers team have been organising roadshow events for members over recent months, and these have been well received. They're a great way to meet people and they're entirely free of charge.
The nearest event to Norfolk will be held at Essex County Cricket Club in Chelmsford on 28 January 2017. There are a choice of workshops, which are entertaining and informal, including first aid, basic navigation, walk leading, retaining members and running walks.
The day is designed for those who lead walks, want to lead walks, or just want to learn more about the Ramblers. There's further information at the national Ramblers site and the free tickets can be reserved here.
There's a possibility that we can arrange a free lift or arrange transportation expenses for members, please e-mail Richard May for further details about this, or with any other questions about the day.