Norfolk Area Ramblers has a number of groups within it (Fakenham, Great Yarmouth, Hike Norfolk, King's Lynn, Legstretchers, Mid Norfolk, Norwich, Sheringham, Short & Leisurely, Southern Norfolk and Wensum).
To help explain a little more about each group, we're running a series about some of them and what someone can expect if they join! Anyone who joins the Ramblers can walk with any group, but we try and direct new members to the group most appropriate for them in terms of locality and walk speed.
First in the series is Hike Norfolk.
Hike Norfolk was founded in 2007 as the then Norfolk Young Walker's Group. However, age is just a number and we changed our name because we're for the young at heart as well!
Most of our group work during weekdays, so we offer a walk nearly every Sunday. They are typically around six to twelve miles long and attended by around twelve people on average. We also run walks every few Saturdays and occasionally during the evenings in the summer.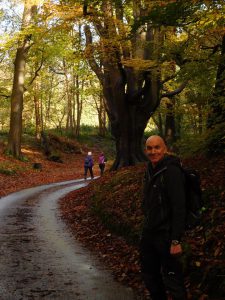 We also have a monthly pub meal (last ones have been at Torero Tapas, Turtle Bay and  the Oak Tree. We also have pub nights every few weeks and in 2016 we offered canoeing, cinema trips and we helped run a path clearance day. Four of our members also very bravely took part in Rough Runner in Manchester and two of our members walked unsupported (bar by chicken bakes from Greggs) from coast to coast.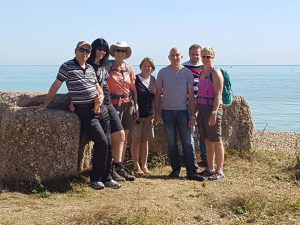 We also have a number of trips away each year, which in 2016 included the Seven Sisters (our annual trip), the Brecon Beacons and the Peak District. All Ramblers members are welcome on trips away and we're running at least three in 2017.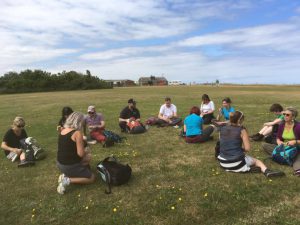 Unlike most of other groups in the area, we operate primarily via our forum which can be found at http://www.hikenorfolk.org.uk/forum3/. We actively welcome members from other groups coming to walk with us as well!
Anyone who is interested can contact me, Julian, by e-mail for further information.