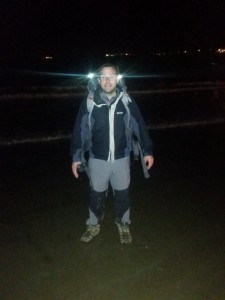 Two walkers from Hike Norfolk, Julian White and Liam D'Souza undertook a walking challenge from Morecambe on the west coast to Scarborough on the east coast of the country. The challenge lasted for six days from 4 to 9 April 2016.
Despite Julian's impressive bravery he had to withdraw mid-way through day five of six, but Liam completed the challenge. It was over 130 miles in total and full of challenges such as sleet, rain, scary sheep, bogs and closed pubs.
They blogged their walk, with many photos, at:
https://morecambetoscarborough.wordpress.com/
Richard May, the new area chairman of Norfolk Ramblers said:
"Congratulations to Liam and Julian on their inspiring achievements on their coast to coast walk".
We are all hoping that Richard too will be in training for a coast to coast walk in the future. Hike Norfolk is one of the ten groups within Norfolk Area Ramblers and there is more information about them at: