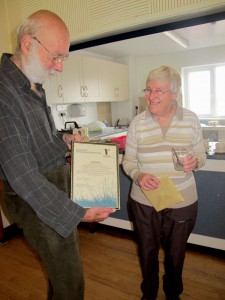 A memorial walk for Sheila Smith, a stalwart of Norfolk Area Ramblers, took place on 10 April 2016. The walk remembered Sheila's work and also visited the bridge which was built as a memorial to her.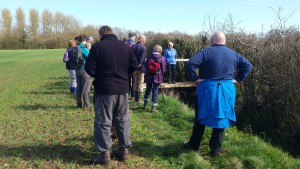 The walk was well attended by members of numerous groups across the county and many stories relating to Sheila's work and contributions were discussed.
Two speeches were made at the bridge in honour of Sheila, including by Richard May, the new area chairman.
There was a small table of memories of Sheila at the hall afterwards where refreshments were provided and stories discussed. It was a rewarding day for all and an opportunity to ensure that Sheila and her work will be remembered.