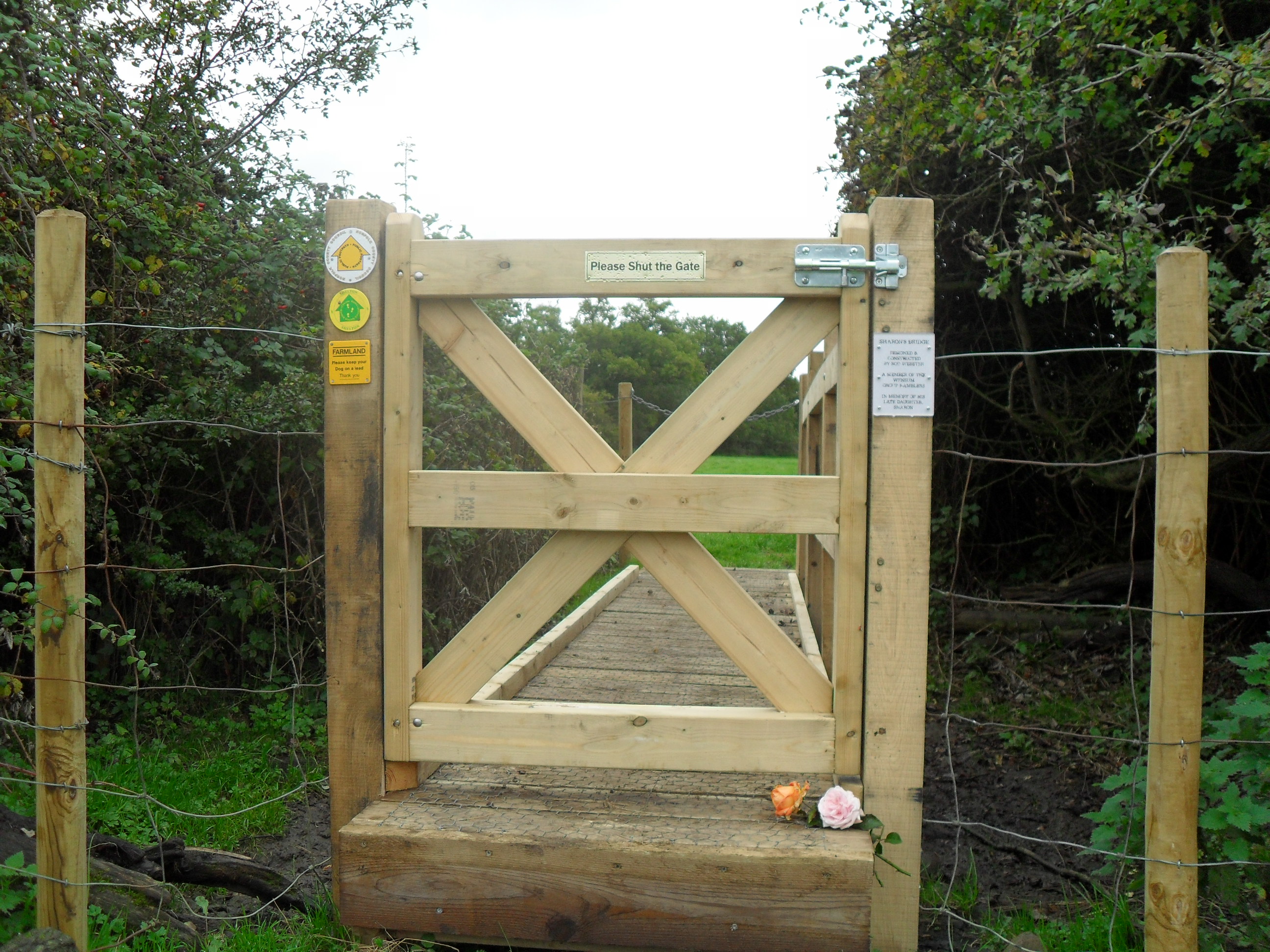 There is a short walk taking place on  Sunday 25 October 2015 which will mark the opening of a new bridge on a well used footpath in the Fritton / Shelton area (FP5). The bridge has been financed and constructed by Rod Webster, a member of the Wensum Group Ramblers, in memory of his daughter Sharon, who sadly passed away three years ago after a long battle with breast cancer. Sharon encouraged her dad Rod and her mum Janet to join the Ramblers several years ago.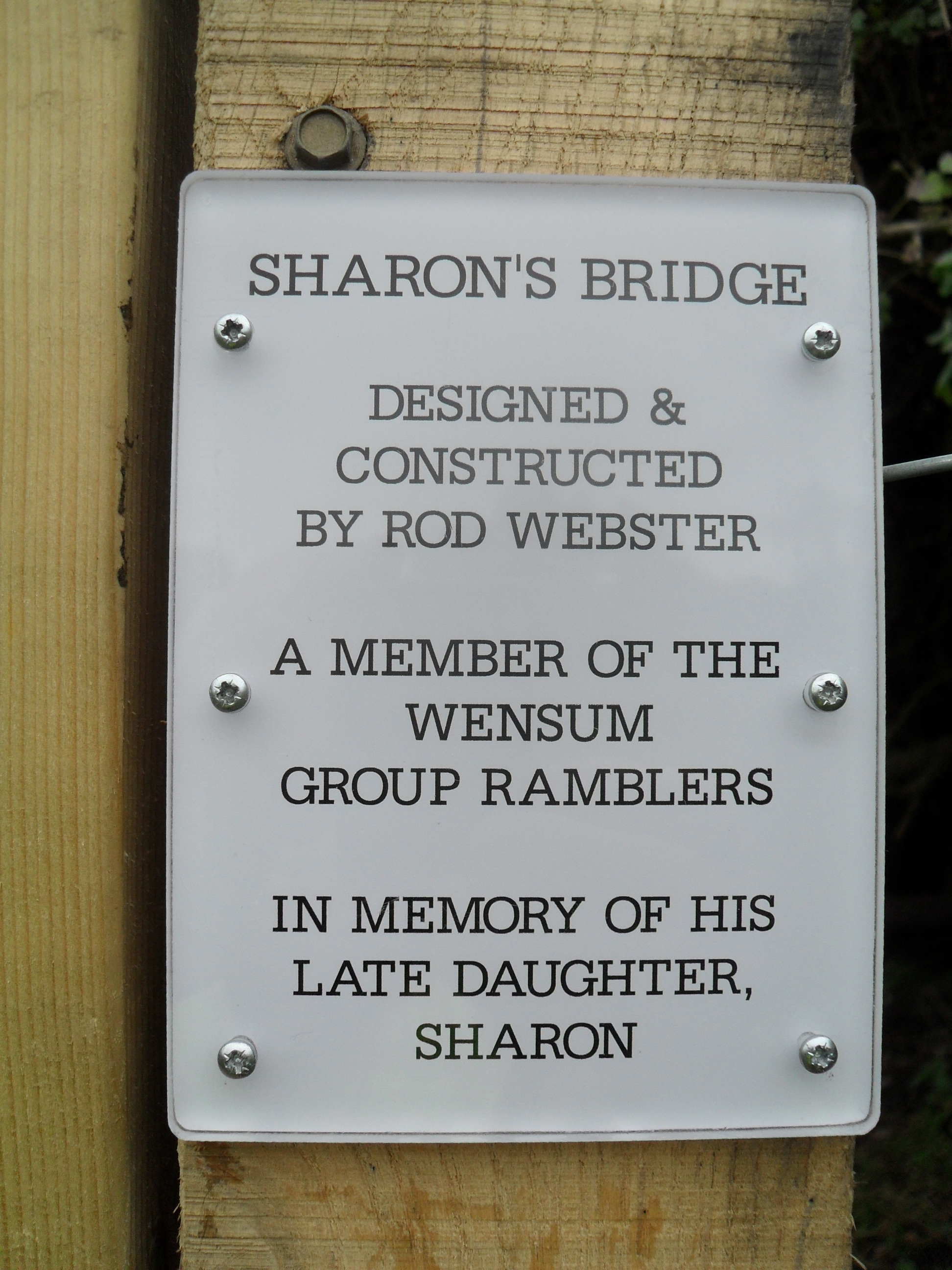 Rod mentions that he was encouraged to start work on the project following a recce with five members of the Wensum Group who were forced to throw wood into a muddy puddle to get across. He also discovered that his new winter walking boots were not as waterproof as he had hoped!
The Wensum Group, part of Norfolk Area Ramblers, offered to help fund the new bridge but Rod has, through some trials and tribulations, has been able to complete the work himself. Local land-owners were helpful and the parish council also offered assistance.
The walk starts at 2pm from Morningthorpe Church (Grid Ref E237 / L134 218925) and the post-code is NR15 2QL. Everyone is very welcome. There is around a one mile walk to the site where a memorial plaque naming the bridge "Sharon's bridge" will be unveiled.  This is then followed by a short three mile optional walk afterwards.