King's Lynn group were fortunate enough to see a tidal bore on the River Ouse during one of their recent walks.
A tidal bore is when water flows up the river against the general direction of the water. Although it meant a 30 minute wait to see the natural phenomenon the walkers felt it was worth waiting to see!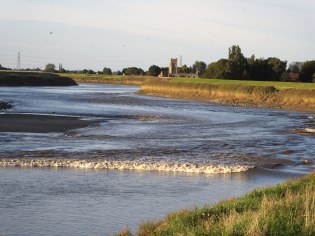 Further information about the walk is available on the King's Lynn Ramblers web-site.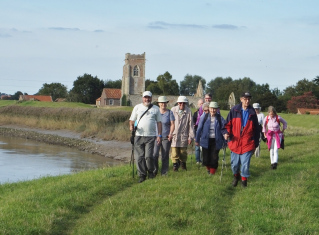 King's Lynn is one of the ten groups which operate as part of Norfolk Area Ramblers. Any member of the Ramblers is more than welcome to walk with any Ramblers group in the country on one of tens of thousands of led walks which take place each year.