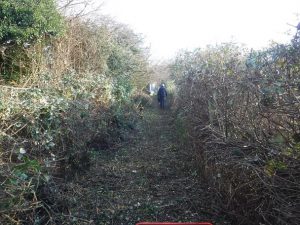 Volunteers from Norfolk Ramblers have cleared FP3 (footpath 3) beside the Paddocks and FP4 from the road in Mulbarton. Much fun was had by those involved in what was another well organised event by Peter James, the area treasurer.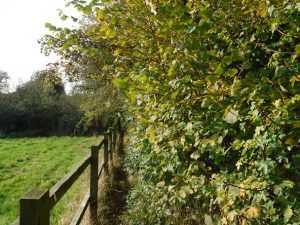 Above is the FP3 path before clearance, and below is after clearance was completed.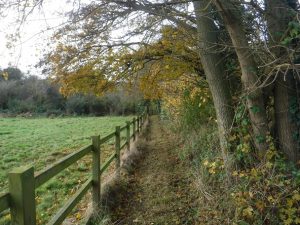 Opposite the common land area at Mulbarton the footpath FP4 has been completely blocked for over two years. The volunteers were able to clear many fallen branches and trees, with the brambles then cut back.
The volunteers, not yet tired by their hard work, then moved on to Bracon Ash FP1 which had previously been completely blocked. The two photos above show this path before and after clearance. They were able to get halfway along this path and will return as soon as practical to finish off the clearance.
Anyone wanting to get involved in path clearance, please get in touch with Peter James, his contact details are at http://www.norfolkra.org.uk/, it's a fun day out and the area Ramblers have invested in a range of equipment to make the task easier.