This is the latest post in the series about the various groups within Norfolk Area Ramblers.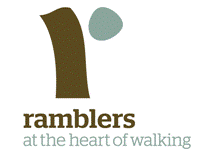 Fourth in the series is Wensum group.
Why not take up leisurely walking for social and/or health reasons by joining a group of friendly ramblers? It is an opportunity to meet new people and visit different places.
Every Thursday morning the Wensum Group meets somewhere in or around the eastern half of Norfolk for a circular walk of 5 – 6 miles setting out at 10.30am and returning by lunchtime. Rambles are extremely varied. They walk through interesting villages, down leafy lanes, call into churches, visit historic buildings or sites, follow a river or an old railway track, and enjoy the Norfolk countryside.
Once a month between March and October the Wensum Group travels further afield by coach with the opportunity to follow a linear walk of between 8 and 9 miles including a lunch stop. Also once a month there is a Sunday afternoon walk of 4 – 6 miles. And in the summer months there are walks of around 4 miles on Monday evenings (NB, these Monday walks aren't running in 2018 or until further notice). There are occasional social events too.
Why not give the group a try? First, obtain a programme of walks (available at the link below), then just turn up in good time, suitably attired, and introduce yourself to the walk leader. Join the group three or four times then, if you are interested, join the Ramblers.
For further details about the Wensum Group, contact Tony on 01603 423085. The group's walks can be seen at the Norfolk web-site at http://www.norfolkra.org.uk/.