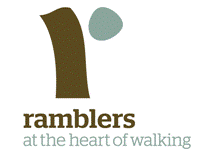 Ian Mitchell, the area footpath co-ordinator, has compiled a list of all of the changes to the Norfolk Rights of Way over the last two years.
The complete list is available to view at the below PDF file:
Changes to Norfolk Rights of Way during 2014-2016.
For anyone who encounters a path problem in Norfolk, where sure of your details, this can be reported directly to:
Rights of Way Team, Planning & Transportation Dept, Norfolk County Council, County Hall, Martineau Lane, Norwich, NR1 2SG. (Telephone: 0344 800 8020.)
You can also report them online via the map at http://maps.norfolk.gov.uk/highways/ – find the path, click on it,
and follow the instructions.
If unsure, or the problem is not clear, report the problem to Ian Mitchell at ianmitchell5@virginmedia.com. Ian would also like to know anything directly reported to the Rights of Way Team.