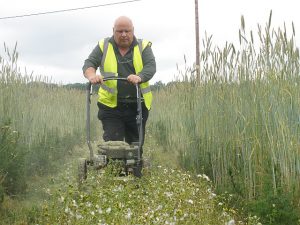 Members from Norfolk Ramblers have again been battling overgrown footpaths in the county, this time our equipment has been used in Dereham.
The rapid growth of nettles and brambles had once again rendered Dereham Restricted Byway 31 virtually impassable for ordinary walkers. In addition to ordinary walkers denied access to this path, it was scheduled for a Ramblers' walk next weekend.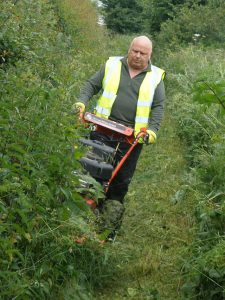 So Peter James, supported by Catherine and Ken Hawkins, spent the morning of 16 June clearing it to his usual high standard. Not content with this, he went on to clear a nearby footpath (1a), where the farmer had cleared the crop, but weeds had grown up making walking difficult (and unpleasant in wet weather).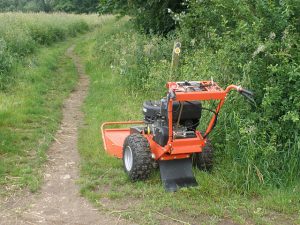 Thanks to those involved with this clearance – which is much appreciated not just by members of the Ramblers, but also by the local community. Please get in touch with us if you have problems with overgrown footpaths in any other parts of the county.
Peter James will soon become the new Anneka Rice in Challenge Anneka type projects to clear footpaths across Norfolk! There is video footage of his path clearance on our Facebook page at: