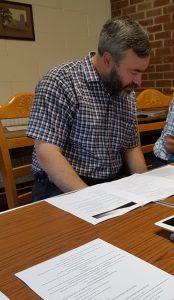 Area Council is the forum which Norfolk Area Ramblers has to discuss and debate issues which relate to footpaths, and wider policy, around the county. We will now be offering an update onthis blog after each area council meeting giving some information about the decisions which were reached.
Here is a selection of the decisions from the July 2016 meeting:
· We have earmarked some £5000 of possible expenditure on a number of schemes to make improvements or repair, including particularly £3000 for repairs to a boardwalk at Blickling, plus extending it through a boggy area.
· We reviewed the work being done in collaboration with the British Horse Society and Open Spaces Society to make claims for public rights of way before the fast approaching 1 January 2026 deadline, after which historical records will no longer be able to be used as at present to support claims. The plan is to set up a systematic process of searching for possible claims, to avoid duplicating time consuming and expensive research work. All three organisations have committed funding for this, with initial money being spent on getting records at The National Archives photographed and shared. We are looking at arranging a number of local 'hands on' workshops for anyone interested in getting involved. If you are interested, please contact Ian Mitchell at ianmitchell5@virginmedia.com.
· We noted that permissive routes continue to be lost as Countryside Stewardship schemes end and farmers and landowners can no longer offer access under the former terms. Thanks to work by our members Allan Jones and Vic Cocker among others, the Norfolk Local Access Forum has taken this on and is working to promote agreements between landowners and Norfolk County Council to establish permissive routes under new contracts.
The Area Council is always pleased to welcome volunteers to help protect, improve and extend our walking network: we currently have a range of vacant posts on the Council, as well as seeking more help with many of our activities. Current needs are for people to help with press and publicity, help with our newsletter, people to monitor planning applications that might affect public rights of way, people to survey and check proposed walks, to attend shows and events, and to manage our website and social media. If you are a member of The Ramblers with time to spare, please get in touch with Ken Hawkins via ken-hawkins@tiscali.co.uk.