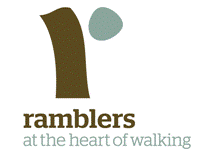 Legstretchers, the long distance walking group within Norfolk Ramblers, has been restarted and the first walk will take place this weekend, on Sunday 5 February.
Everyone is very welcome at the walk which will take place near North Walsham, and which is 18 miles long. In future, the Legstretchers walks will take place on the first Sunday of every month and will be advertised in the area programme, on Meetup, Facebook, the area web-site and also on the group's new web-site at http://www.legstretchers.org.uk/.
Julian White, the area publicity officer, is leading the walk and said:
"It's great to have Legstretchers back in Norfolk, offering a longer distance option to those walkers who fancy the challenge! I've been delighted with the number of walk leaders who have come forwards, so I'm very optimistic that the group will have a successful future".
Further information about the walk is available at:
We will report back with photos after the event!