This is the latest post in the series about the various groups within Norfolk Area Ramblers.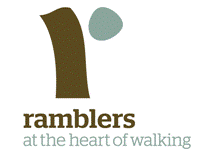 Seventh in the series is South Norfolk group.
Our group runs walks on some Wednesdays, Thursdays and Sundays. Thursday walks are for half a day and dog walkers are especially welcome on these. Most of our walks are circular but a few involve public transport enabling us to do linear walks. We are a friendly group and welcome walkers of all abilities – just ring the leader if you want to know more about what to expect, what to wear etc. Any walk over 7 miles will have a stop for refreshment – bring a packed lunch unless the walk says there is a pub stop.
We also try to keep an eye on the local paths and have financed some improvements such as a new footbridge at Topcroft and some new bridges as Bracon Ash.
In the future we hope to host the occasional weekend away in, for example, the Peak District or close to home in Suffolk