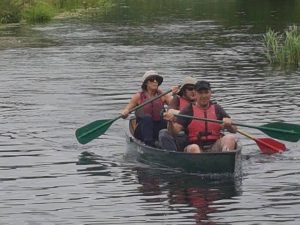 Hike Norfolk, one of our Ramblers groups in Norfolk, don't just go walking on a regular basis, but also try other activities. Last week was the annual canoeing trip in Bungay, which was attended by fifteen people.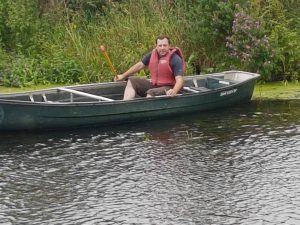 The canoeing went well and there were no incidents, although the famous toppling incident when Clive was attacked by a swan two years ago is still often talked about. The group members enjoyed a paddle along the river to a lunch spot before canoeing back to stop off at a pub to discuss the day (and other gossip). Some of the participants got a bit competitive, whilst some of the others enjoyed a slow and sedate paddle.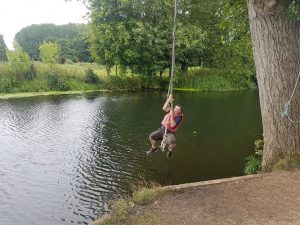 Liam decided to try and swing out over the water and had to be rescued to avoid him falling in   🙂
Other social events taking place over the forthcoming weeks include a day out on a Broad cruiser, a weekend trip to Budapest & Visegrad, tubing at the Norwich dry ski slope, pub nights and a day of cycling. Take a look below for further details about these events!