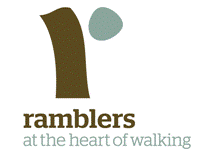 On the 3rd September 2016 the West Walton Jubilee Walk will be officially opened by Mr James Fisher; Chairman of the Kings Lynn's District Ramblers Group.
Walkers who would like to take part in walking the whole or just part of the route should meet at West Walton Village Hall in Mill Road, West Walton, Post Code PE14 7EU from 9.00am onwards for a complimentary cup of tea or coffee.
At 9.45am walkers will then walk the short distance to St Mary's Church; which is the focal point of the walk, where a brief "Opening Ceremony" will be held at 10.00am. Those who then wish to take part in enjoying a walk will then set off. The complete walk should take between two and a half and three hours at a steady pace and will finish at the Village Hall. Those who would prefer a shorter walk have the option to choose which part of the route to walk, again, finishing up at the Village Hall. A buffet lunch with tea and coffee will be available at the Village Hall for all of those who have enjoyed a walk.
The idea of a walk around the Village of West Walton was conceived following the very successful celebrations held in the village to commemorate the Queens Diamond Jubilee in 2012. The intention was to establish a walk that would be suitably named i.e. the Jubilee Walk, to reflect the events of 2012 and to be a lasting legacy of those celebrations.
The walk is circular in nature, around the village of West Walton. The route follows Existing All User Routes, Public Rights of Way and passes over land that is under Private and Local Authority ownership. Where necessary, Permission to pass over the Private and Local Authority land has been agreed and the Committee are extremely grateful to those land owners who have assisted them to establish the walk. West Walton Parish Council has agreed to assume the stewardship of the walk for the future.
The route of the walk allows those living in the village and the wider community, the opportunity to enjoy the surrounding countryside around West Walton and to see some of the historical and interesting features that lie within and around the village.
The overall length of the walk is approximately 7.40 miles long, however the nature of the route allows those who enjoy a shorter walk, to join it at one of several points and complete a shorter circular route.
There is a Meetup page for this event with further information at: