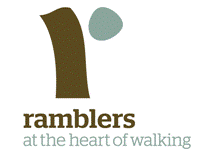 Norfolk Area Ramblers is always in need of more volunteers to help with our work and there are lots of ways of becoming involved.
There are many ways of helping out and we are *always* glad to hear of any potential offers of assistance and help.
Some examples of the help that we could use are:
– it might be leading a walk for one of our groups
– it might be leading an occasional walk for a more specific reason (someone really interested in history might lead a specialist walk in their local area on behalf of a couple of groups)
– it might be someone wanting to help for an hour at a show or just keeping us informed of any new shows or events
– it might be someone who can put our leaflets up at their office
– it might be someone just helping a regular leader recce a walk
– it might be someone who is prepared to help recce walks just before they're sent to the local newspaper
– it might be checking whether a footpath can still be accessed
We also hope to do some path clearance and boardwalk construction ourselves or offer assistance with helping research rights of way.
Please do send us an e-mail if you can help and we can offer suggestions! If you would like a call back then let us know so that we can discuss the options available.