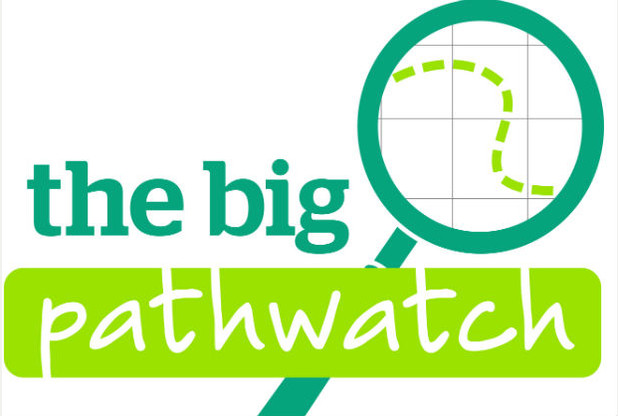 Norfolk Ramblers have been getting involved with the new Big Pathwatch project run by the Ramblers nationally. The aim is to get as many people as possible walking paths across England and Wales to build up a picture of the state of the nation's footpaths.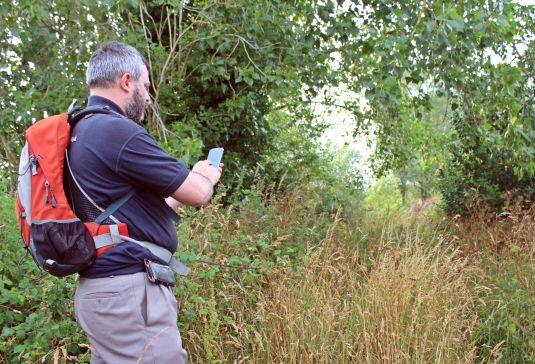 Richard May, a member of Hike Norfolk and a national trustee, has used the app, which is free to download, to check the state of the footpaths in numerous 'squares'. In the above picture Richard was checking a footpath near to Dereham and reporting the results back using the app.
Further information about the Big Pathwatch is available at http://www.ramblers.org.uk/bigpathwatch.