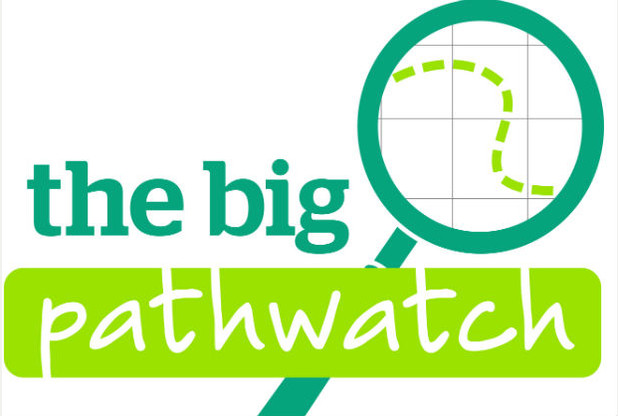 Over a six-month period starting in July last year, walkers up and down the country have reported on what they found when using our extensive network of public rights of way. These results have come in from walkers who took part in the Big Pathwatch which was run by the national Ramblers organisation.
Here in Norfolk, some 1,800 kilometres of paths were walked, and reports made covering 3,600 square kilometres of town and countryside. We are really grateful to everyone who has assisted with the Pathwatch project as it gives an overview of the situation that we have now.
Walkers were asked to report what they found – good, bad and indifferent. 827 positive reports were made, of attractive views (251 reports, almost two thirds of which were of open country), sightings of flora and fauna (90 reports, a quarter of them birds and another quarter trees), as well as interesting buildings, lakes and other natural features (a further 76 reports). 245 reports were also made of welcoming signs, helping walkers find their way.
Unfortunately, there was some bad news as well which can be seen on the above chart. 2316 reports were made of unwelcome features and difficulties and this represents nearly three quarters of the reports made, compared to a national average of only 54% of reports being of poor features.
The largest causes of concern were missing signs, either where the right of way left a road (289 reports), or along the route (400 reports). In almost 1 in 10 of these reports, the walker said that this made the route unusable rather than just inconvenient.
The next biggest issues were ploughing across the path (137 reports), crops across the path (117 reports) and overhanging or surface vegetation (241 reports). Again, in approximately a third of these cases, the walker said that this made the route unusable rather than just inconvenient.
We have been reporting this information to Norfolk County Council as the survey has gone on, and we know that officers have looked into the difficulties reported. We are unable to say just what action may have been taken, but we are particularly concerned at the lack of enforcement action being taken when reports are made about paths being ploughed or cropped over, and not reinstated within the legally required timescales. Whilst appreciating the difficulties that the Council faces in taking enforcement action, we – and they – are well aware that they have a legal duty to pursue such action, which includes the ability to recover their costs in doing so.
The Ramblers nationally plans to continue to monitor the state of our public rights of way, as we will do here in Norfolk, and will be pressing the County to make significant improvements this year.